The Compound welcomed Miss Grey of San Francisco, December 1st - 4th 2015
NO SEXUAL SERVICES IMPLIED OR OFFERED.
http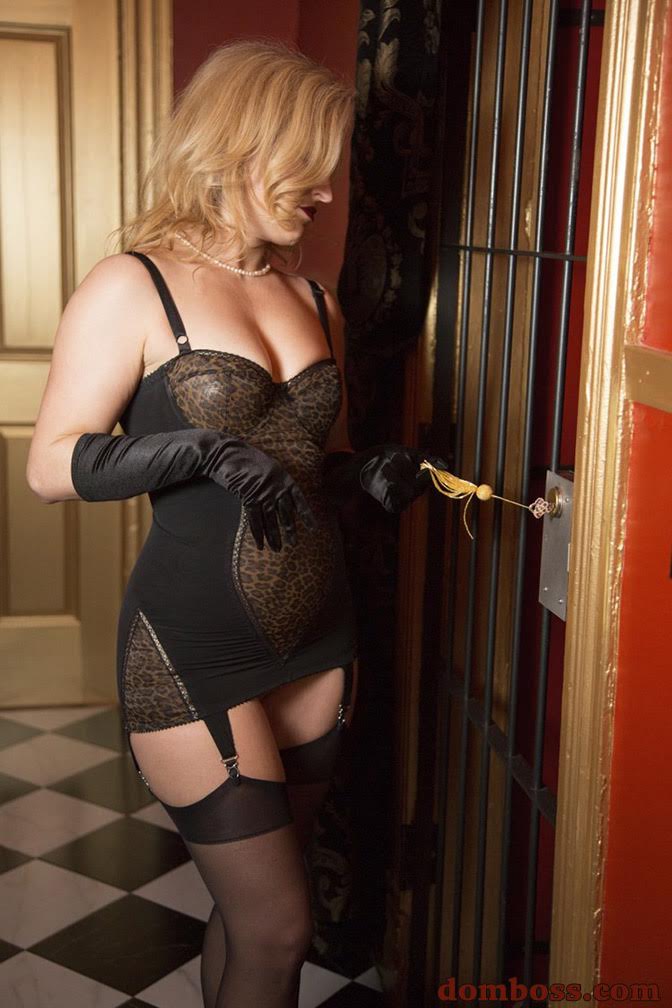 I am Miss Grey:
Ingenious sensual sadist, exquisite FemDom companion, and highly skilled practitioner of professional BDSM.
I'm a crafty Domina -- a chameleon who can change colors between heartbeats. From kindly domestic guidance to blisteringly sadistic predicaments, I deliver imaginative sensation and control that will take your breath away.
I provide skilled torment, challenging bondage, and rigorous discipline for the seasoned player, and gentle exploration and soft landings for nervous novices. Regardless of how we play, your sincere submission will be revered and protected.
Desires:
DOMESTIC SCENARIOS: I enjoy and excel at traditional domestic role-play.
SPANKING: Ritual discipline and over-the-knee spanking and paddling delivered strictly or sensually. I'm a spankophile who is eager to redden backsides.
BONDAGE and CAPTIVITY: Light restraint to full encasement. Leather, rope, latex, neoprene, saran or metal. Hoods, gags, cages, pillories, sleepsacks and stocks.
ELECTRICAL PLAY: I'm a fiercely creative electro- specialist with a variety of Eros-Tek power boxes and a bottomless selection of attachments and violet wand. Mild to positively mind-blowing.
SISSY TRAINING: I delight in training sissy boys, crossdressers, and chastity slaves in the fine art of feminine deportment, submission and sensual servitude.
TORTURE and CATHARSIS: Corporal punishment, CBT and nipple torment, whipping and caning. Clips, clamps, needles, hot wax, my bare hands. Pain and its endurance in their most sublime forms.
MEDICAL: Sounds, catheters and needles. Simple to advanced and invasive medical sessions with Nurse Wicket, delivered with an irresistible smile. Is it time for your procedure?
WORSHIP and FETISH INDULGENCE: Foot and leg, stockings (FF/RHT), pantyhose and other fine hosiery, panties, vintage lingerie and girdles, leather, latex, silk and satin, gloves, high heels, boots, scent, long hair. Together we can indulge your fetishes or mine.
AGE PLAY and DIAPER DOMINANCE: Diapered helplessness, forced wetting, and the simple pleasure of thick layers of cotton for diaper lovers. Tender loving care and a complete wardrobe for adult babies.
GS SHOWERS and SPITTING
CREATIVE ROLE PLAY, PSYCHODRAMA and PREDICAMENTS: Fantasy role playing at its finest. Blackmail, interrogation, kidnapping and coercion scenarios, intricately planned and executed with flair.
HUMILIATION: Light to heavy. Forced feminization, dehumanization, objectification.
DEPILATION: Shaving, tweezing and waxing.
ORGASM CONTROL: Chastity, seduction and denial, edging.
KINK EDUCATION: For individuals or couples seeking to acquire new skills.
TABOO
I do not engage in: Sex or illegal activity of any kind, Intimate body worship, Sessions with nonconsenting individuals or minors, Activities that compromise our anonymity or privacy. Note: Inappropriate contact with my body will result in swift dismissal
Scene Possibilities: One on one scene with Miss Grey
Overlap scene with Miss Grey and Ms Boss
Double scene with Miss Grey and Ms Boss
An introduction is required if you have not visited the Compound previously.
Introduction to Miss Grey and the Compound pittsburghboss @ gmail . com
(Ms Boss will schedule your scene)
An introductory email needs to contain the following:
Your first and last name
Your City, State and Country
Your age (you must be a legal adult)
A landline or cellular contact phone number where you may be discreetly reached with notice
A few dates and times you are available November 18th - 20th
Your FemDom BDSM areas of interest and your limits
Scene-relevant medical issues / medications
A description of your play style
Your optimal scene length (Generally 2 to 6 hours)
A Foot, CP (or spanko) scene may be 1 hour