The Complex in Orange County California welcomes Miss Miranda Middleton (UK)
Miss Miranda Middleton will be available for solo sessions November 6th - 11th at the Complex
Limits: No "intimate worship" (or sex), no smoking, no scat.
Schedule to see Miss Miranda for a one on one session at the Complex! (Orange California)
General information about visiting the Compound and the Complex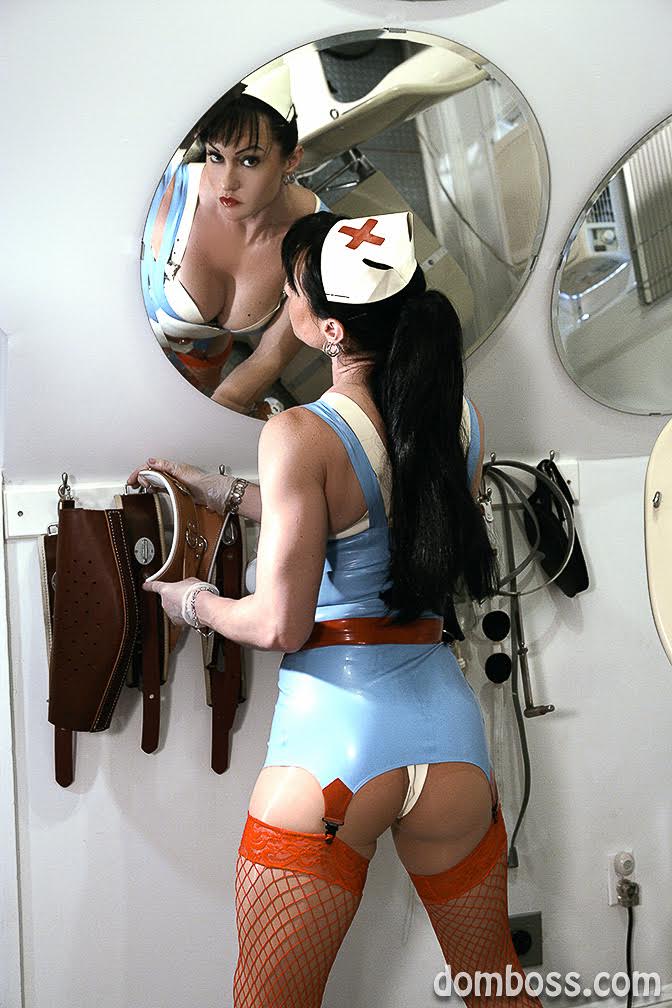 Did you miss her recent visit to the Compound in Pittsburgh PA?
Now is your chance to see her at my other space in California and I assure you - it will be the ride of your life. She will have access to all kinds of crazy gear and also brings some of her own items. The expansion on the new space will be completed so you will have 2 rooms for fun and many structural pieces to play on - including a shockspot, Venus, spanking machine, mechanical chair and all the electrics you can handle. Sound like fun? If so - contact me directly to schedule with her. She prefers extended. Her tribute is 300 an hour. Deposit is 50 an hour. (Tribute to be presented to her directly at time of scene). If you liked the Compound, you will love the Complex. You will of course - simply adore Miss Miranda Middleton!
Mistress Miranda says:
A little about me: Past
Since a young age I have had an interest in domination, and experimented with bondage as a teenager. I always joke that I was born a deviant lol!!! As my interests expanded, I began 'playing' in a semi-professional level whilst at university. After graduating, and succeeding in getting a 'proper' job in the field that I had trained in, I realized that the area which I excelled in and most enjoyed was BDSM. For me my art is a vocation, as opposed to a 'job'. I never feel like I'm 'working' and I look forward to each of my sessions as everyone is different. My day is never predictable or boring and the people I meet make my life fulfilled; many I consider personal friends.
And now: Present Day
I am both a lifestyle player and Pro-Domme who has been active in the scene for 18 years which has given me a vent for my kinky tastes. All you lucky subs who session with me, whether you are a novice or experienced slave, will benefit from my wealth of experience and genuine interest in the BDSM world.
I am fanatical about fitness, working out 5-6 times a week to make my body toned and hard which you will see evidence of in my latest photos and videos (on the Members Site). I love new pieces of equipment and unusual custom outfits which keeps my sessions fresh. In the Members Site you will see constantly updated fetish images, videos, roleplay and on this site a current Mistress Blog which will detail some of my kinky fetish fun. Oh yes! I am living the dream.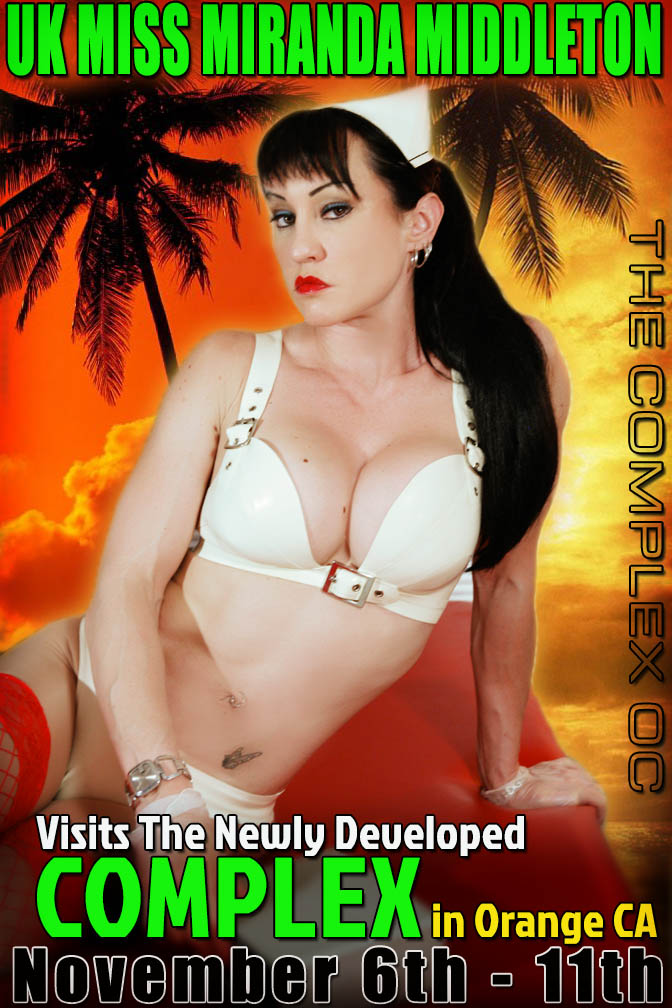 The Complex in Orange County California welcomes Miss Miranda Middleton (UK)
November November 6th - 11th
Limits: No "intimate worship" (or sex), no smoking, no scat.
Schedule to see Miss Miranda at the Complex! (Orange California)
General information about visiting the Compound and the Complex